Man Proposes To His Swiftie Boyfriend During Taylor Swift Concert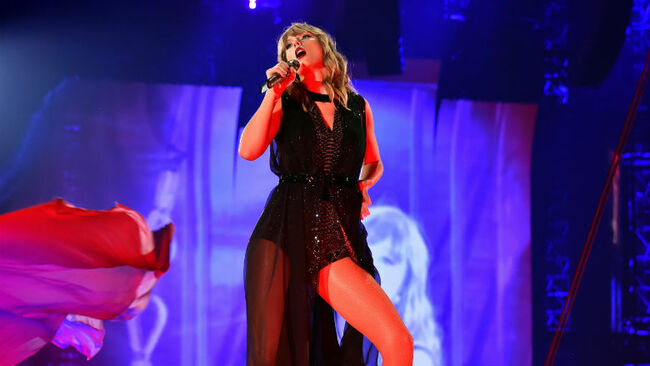 Taylor Swift's music is perfect for so many different occasions, particularly an engagement, as the Washington D.C. crowd at her "reputation Stadium Tour" witnessed on Wednesday night (July 11).
Just when the 28-year-old pop titan was churning out a rendition of "Call It What You Want," one fan named Samy elevated the meaning of the track by getting down on one knee and asking his boyfriend Ric to marry him. "He asked me to marry him while Taylor Swift was singing our song in front of us and I said ABSO-F**KING-LUTELY," Ric captioned the photos of the special moment on Twitter. In footage of the engagement, you can see the pair hug it out in the general admission pit of the show as confetti falls from the ceiling. As if it was meant to be, Samy pulls out the ring and puts it on Ric's finger right as Swift finishes up her last note of the Jack Antonoff-produced number. Click here to see the touching moment!
Seeing Swift in-person wasn't just a pop star moment as Ric described in an earlier Instagram post. "Became a Taylor Swift fan after trying to commit suicide because she saved me from depression with her 1989 album and that's when I got my first tattoo representing that album," Ric wrote in a lengthy caption. "Then she released 𝖗𝖊𝖕𝖚𝖙𝖆𝖙𝖎𝖔𝖓 and as her fan, new music from her gave me more confidence and more happiness. I decided to get my second tattoo representing the album. This 𝖗𝖊𝖕𝖚𝖙𝖆𝖙𝖎𝖔𝖓 tattoo represents how happy I am. I'll always love Taylor Swift and I'm seeing her for the first time in front row this Tuesday. Thank you Taylor Swift, thank you for giving me a reason to love life and love myself a little more. I love you and with these tattoos you'll be with me."