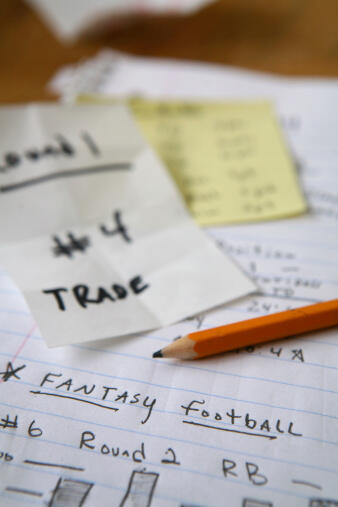 @gettyimages
"Who schedules a Fantasy Football draft on a Sunday night during Labor Day weekend," I asked some family friends. I was hiding out on a one-night getaway at their lakehouse... and while they were out by the fire pit, I was sitting in the kitchen, posted up and running my Fantasy Football draft.
Now, I'm not unhappy about it. I love being a part of this league and have been since my former trainer, Arya "THE ACTOR" Farzin brought me into it years ago now. This league is a great group of people who talk a ton of smack week in and week out, and the Whats App group chat is the source of some great content...
BUT WHO SCHEDULES A DRAFT ON A SUNDAY NIGHT DURING LABOR DAY WEEKEND?
So... here's the lineup for my POSSE... What do you think? Any moves you think I need to make? FYI, I'm in a 14 team PPR league... and I drafted in the Number EIGHT position...
And to the league... You... Are all legends! I salute you all and look forward to another fun season of Fantasy Football!
Finally, many people are saying that the Hash Slinging Slingers will have a tremendous season. Perhaps greater than ever before.
Thank you.